Avail durable and premium quality range of Plastic Packaging Tubes from us at rates that suits your pocket.

About Our Company
We,
BRK Packwell Pvt. Ltd.,
are pleased to introduce ourselves as an eminent
manufacturer and supplier,
who has gained rich experience in the packaging industry. In the year 2012 our company's foundation was laid by our Directors Mr. Bipin Patel & Mr. Rajesh Patel. Under their presence our company has seen unparallelled growth and huge profits.
Cosmetics Tubes, Multilayer Laminated Tube, Toothpaste Tube, Skin Cream Tube, Mehndi Tubes, Printed Packaging Tube are few of the packaging tubes offered by us
. They are made of different kinds of plastics that are from all kinds of toxicity. In these tubes liquid substances like toothpaste, cream, gel, ketchup are stored. Because of their air-tight caps the liquids are kept protected from moisture and other impurities.
The good manufacturing techniques and our machinery high production capacity backs our workers in developing huge quantities and defect free range in one go. Our products are exported in countries like United Arab Emirates and South Africa and to reach our foreign market we take the support of our logistics team, who in every circumstance provide on-time shipment of the orders.
Why Choose Us?
We provide goods of international standards
We deliver the consignments on time
We have a widespread distribution network
We keep complete fairness in business dealings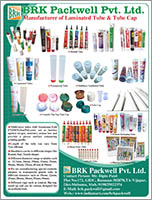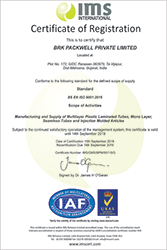 Get in touch with us